The CYCAS Studio is perfectly set up for birthday parties for any age – you provide the food, we provide the fun!
CYCAS' Performing Troupe are ready for your upcoming event or festival, featuring a range of skills from roving stilt-walkers to full aerial silks routines.
The CYCAS Studio is a fantastic, alternative, large space for your event or function. We've hosted everything from yoga training to NICA auditions.
Birthday Parties
Our whole studio is your playground! We have all kinds of apparatus, and your partygoers can choose whatever they want to learn! Our circus trainers are skilled in many areas, so we'll make sure everyone has a blast!
Length
Per Head
1 hour
$25
1.5 hours
$30
2 hours
$35
3 hours
$40
A $75 deposit is required at time of booking, and is deducted from your total on the day.
Events + Festivals
The CYCAS Circus Performing Troupe are auditioned annually, and rehearse several complex routines for performances throughout the year. Our troupe are ready for your corporate retreat, Christmas party or outdoor festival with their unique brand of skills and theatrics!
We provide everything you need – cast, crew, equipment, costumes, and we can even bring the lighting and sound gear so your event will go off without a hitch. Get in touch today to discuss how CYCAS can bring the power of circus to you!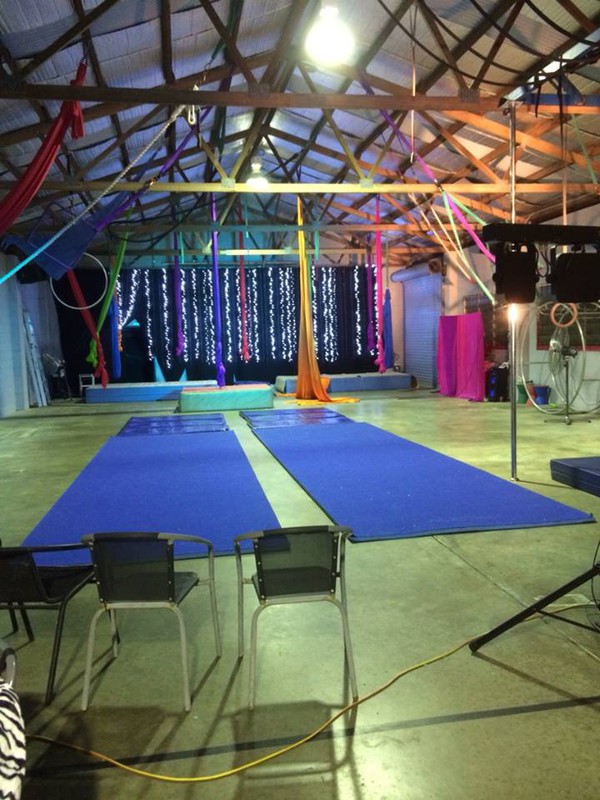 Venue Hire
Don't book a tired, expensive community hall for your next corporate retreat or fitness workshop – take advantage of the CYCAS Studio's central location and massive floorspace. We can accommodate plenty of people very comfortably, and we can either roll the mats up out of the way for maximum space or keep them out for you to use in your class. Ask us how we can suit your needs.